Alright let's do this!
I'll be in Vegas for three months this summer (less if I lose my shirt) and will be blogging about my thoughts and experiences, my poker adventures and traveling after Vegas.
That's me. I'm a 26 year old student doing a second degree in computer science. As you can probably guess, I love wings and I love beer. More importantly though, my biggest passion is poker. Something about being able to creatively outplay your opponents (or get lucky), click buttons in your PJs and get paid is amazing!
I was hungover as shit one day and didn't feel like leaving my room. Was definitely not in the mood for school and video games all day just seemed like a waste so I started playing Zoom on Pokerstars. I was having a lot of fun and decided to challenge myself to play 5k hands. The hours went by and I surpassed that but still wanted to keep playing. Eventually I elevated the goal to 10k hands and STILL didn't want to stop! I remember my housemates being shocked and probably thinking I was some kind of lunatic for playing poker the entire day and night, only stopping for food breaks. It was pretty funny.
Ended up playing almost 17 hours total and this was the end result.

Didn't exactly make a fortune and my EV wasn't even positive, but I had so much fun even with that 10 buy in downswing near the end!
Some of my other hobbies include music, the gym, and rock climbing. I also like to cook. It makes me feel like I've accomplished something on those days I don't feel like caring about school. For my little experiment here, I thought adding peanut butter, coconut oil and
whiskey

to Krispy Kreme donuts would be a good idea. It was not. The peanut butter was definitely too much.
I can't not talk about video games! Growing up I played a lot of Super Nintendo, N64 and Gameboy games then moved on to being a huge Warcraft III and Maple Story nerd. More I recently played a decent amount of Call of Duty, Battlefield, Fallout 3, War Thunder, CS, H1Z1 and I'm sure I'm missing a bunch. Last month I got re-addicted to video games. Been playing Fallout Shelter which is one of those really stupid mobile games that isn't even that fun when you break it down, but you just feel obliged to check on your vault multiple times a day.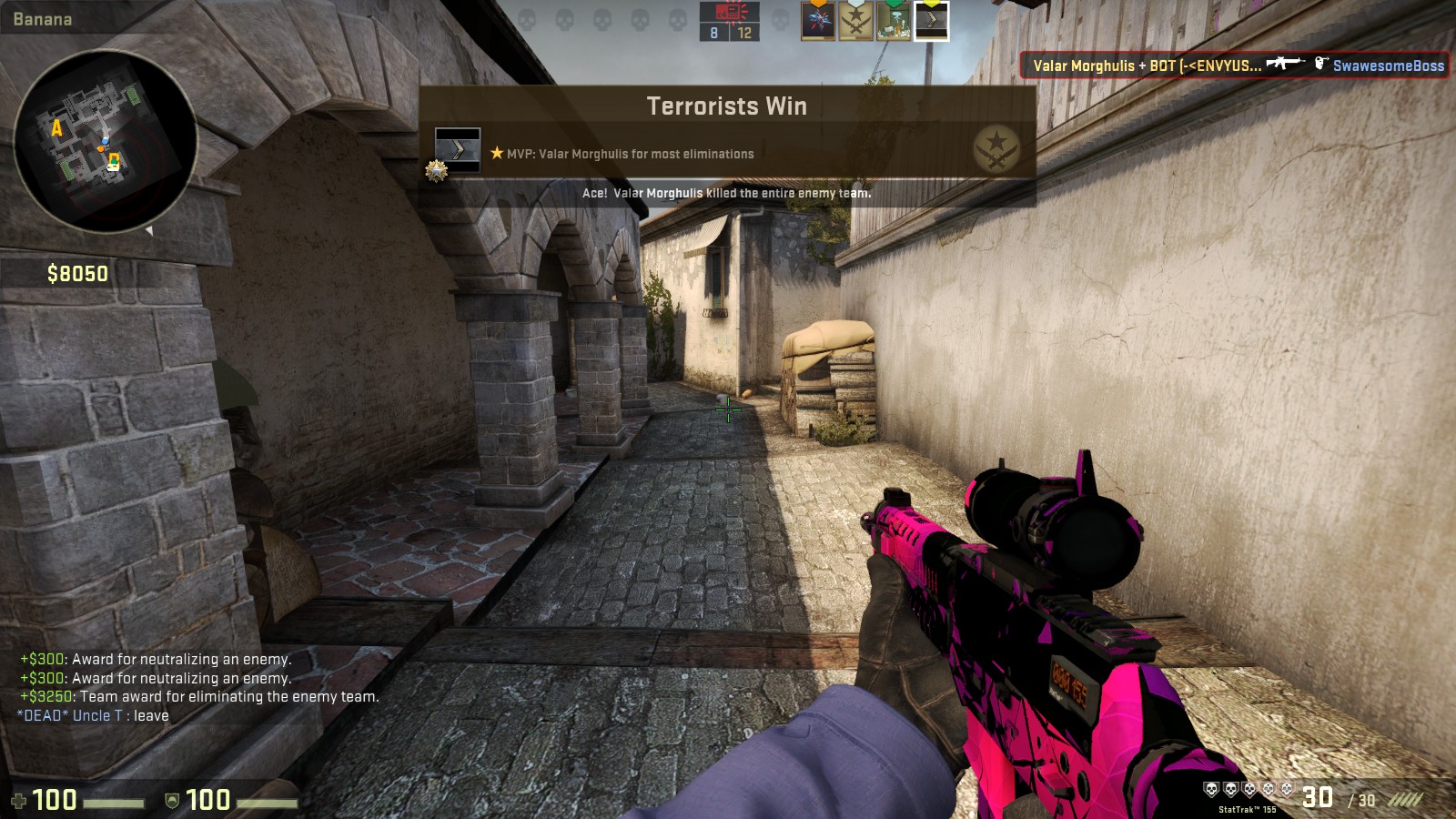 I'm a filthy Silver in CSGO who uses tilting weapons like autos and my "call of duty" gun over here.
Used to be Master Guardian II somehow, until they adjusted the ranks and put potatoes like me in their place. Deranked all the way to Silver IV but managed to fight my way back to Silver Elite Master. Just a few more wins stand between me and that elusive gold star.
But my favourite game by far is H1Z1 King of the Kill! It's a battle royale style game where you parachute with 175 people into a huge 8 km by 8 km map and you have to be the last one alive! You find or fight over weapons and equipment and as the game progresses toxic gas creeps into the map from the corners, forcing remaining players into smaller and smaller areas to ensure action. I'm horrible at it but It's absolutely THRILLING! Check out the legendary summit1g in action here.
Imagine yourself running through a building looking for ammo and armor. A game announcement says "Six players remain". You're almost there. You hear a door open and footsteps frighteningly close. Oh shit! Where is he?! Is he on your floor or the floor below you? As you stop running and try to stay quiet you hear his quick footsteps slow to a crawl. He knows. You pull out your shotty and carefully check corners, never knowing if he could be patiently waiting for you to expose yourself. Gunfire erupts in the streets outside and a truck drives by. Five players remain. Your heart races as you start to panic. You've outlasted 170/175 players. YOU'RE ALMOST THERE! BUT WHERE IS HE?! You go down the stairs and there him is down the hall! He's walking cautiously looking for you and isn't even aware. You switch to your AK and start going for that two tap to the head. You start shooting just as he notices and he manages to get behind a corner, but not before getting his armor shot off and taking two more hits. A subtle smirk emerges on your face as you reload and decide to push him. You hear him pull out his shotty as you approach the corner but he's half health so you tell yourself you got this. BOOM! One pump and you're dead! To make matters worse, it's a ten year old squeaker talking shit in proximity chat as you watch him loot your body on the death screen. While you're about to smash your keyboard from being overly salty about getting rekt by a shit talking ten year old, you hear that truck pull up and the loud crack of a sniper rifle. A window shatters and the shit talking ten year old goes down! Keyboard saved!
Anyways back to reality! After Vegas I'm going to Mexico and Colombia

and have been

learning to dance salsa and bachata as well as attempting to speak Spanish. My Spanish is definitely no bueno and needs work. I want to be able to have conversations with locals without slipping in English every other word. I'm glad I have time to improve and if it's still bad I'm sure I'll be fine.

I'm sad to say goodbye to my man cave and beautiful house that's a two minute walk from campus but I'm super excited about the coming months and can't wait to have what could be the time of my life!